Aline delivers more benefits than we can count. Fill out the form below to receive your personalized quote built for your business!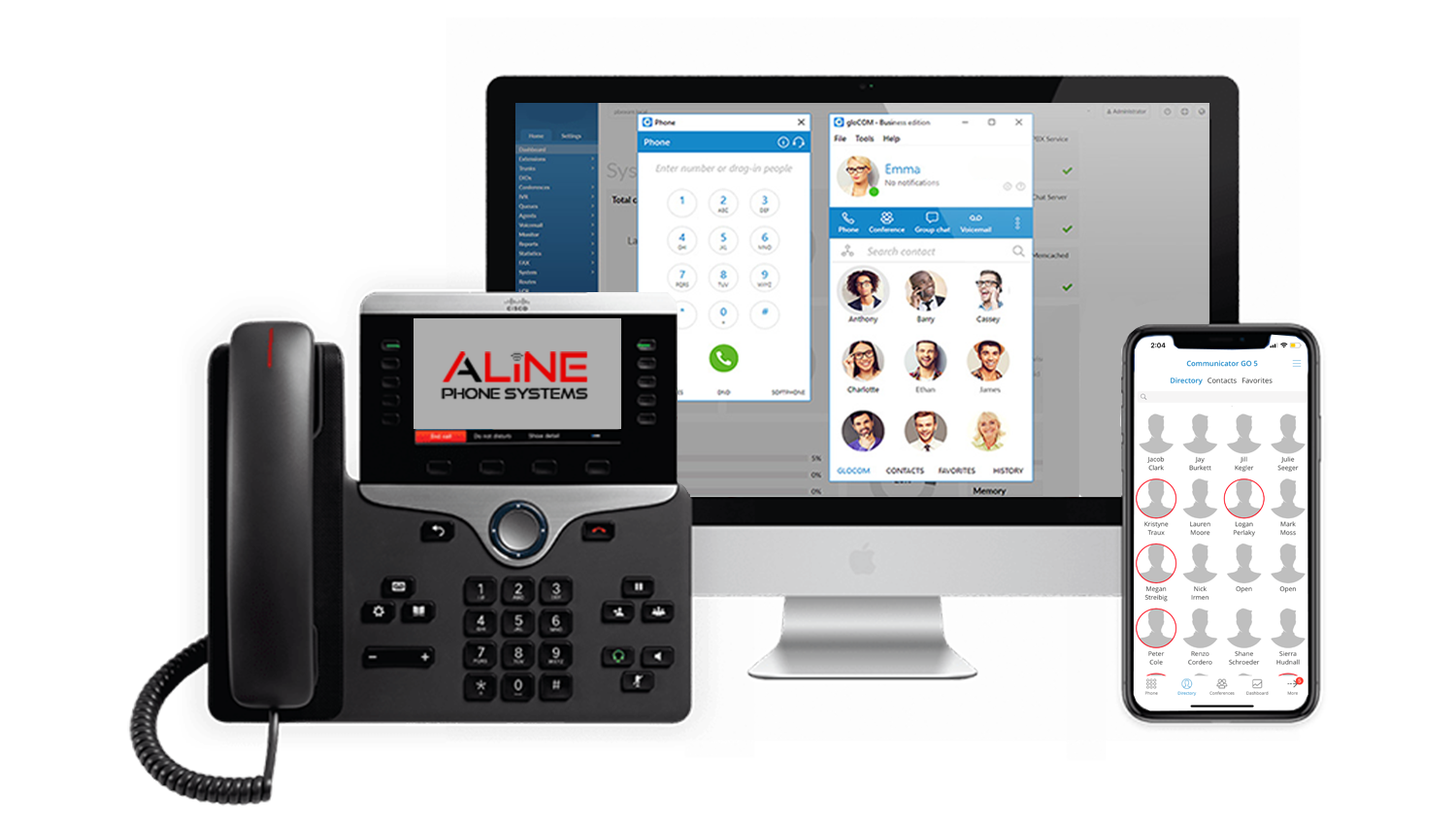 Just Some Of The Benefits Your Business Will Gain.
Delight & Retain Your Customers
Build Well-Trained Employees
Maximize Employee Production
Experience The Best Call Quality
Frequently Asked Questions
Can I keep my phones?
More often than not, Yes! One of our professional sales reps will be able to check for phone compatibility. If your current phones are not compatible, we can provide you different phones that are compatible. 
How reliable is your service?
Aline is superior to most phone systems. As a tier-one provider (meaning our service is supported by the best providers in the business) and the latest technological advancements, rest assured that your VoIP is one you can rely on for life.
Why Aline?
It's simple. Dependable service with the latest technology makes switching to Aline a no-brainer!
How long is set-up?
We take pride in our fast set up to get your phone system up and running asap. We know how important a business phone system is so we strive to get you up and running within just a few business days.
If I'm switching providers, can I keep my number?
Yes! You are able to keep your current number but only if your current provider permits phone numbers to be ported.
What do I do if I have questions during my service?
The Aline support team has a number of resources to ensure you are trained on the system. They can be reached by phone or email. Also, we're a company proudly based in the USA!
Join Our MANY Happy Customers