VoIP Phone System for Today's Business!
Aline is a VoIP phone system to allow businesses to be efficient and easier to manage. Our software increases efficiency, accuracy, and talk time for the staff in your office. Being a tier 1 provider never worry if your phone system will go down. With Aline, your phone system has no downtime.
A new era of Internet Phone is here.
Office Anywhere
The mobile app gives you the ability to call or answer a phone call from anywhere at any time. No need to give out your personal number any longer.
Tier 1 Provider
Have you ever had your phones go down in your office? With Aline, there is no need to prepare for a situation like that. Aline is up 100% of the time!
Employee Management
Optimize your employee management with Aline Phone Systems. See what staff members are on the phone or are out of the office in a simple glance. 
Optimize Business Operations
Aline Phone Systems integrates seamlessly with many other CRM applications to help optimize your day to day work and allow you to stay connected with your contacts as much as possible. Aline integrates with CRM's such as Blitz Sales Software, Salesforce, SugarCRM, Zendesk, ZOHO, MS Dynamics, and many more. Aline also gives you the ability to view call history for your staff as well as call recordings to help coach and train staff.
Access To Your Business Phone Anywhere!
From in the office to on the go, why wouldn't you want access to your business phone wherever, whenever? With Aline, we strongly believe that having access to your business phone from your cell phone can help you single-handedly scale your business. Stay connected with our mobile app. This is also a great solution for companies that have remote employees. Remote employees can make their outbound calls and receive calls while giving the appearance of working from an office.
Be More Efficient In Your Office
Aline Phone Systems is here to help! We strive to offer businesses a great product with the great customer service experience. Aline puts everything you need to be successful right at your fingertips.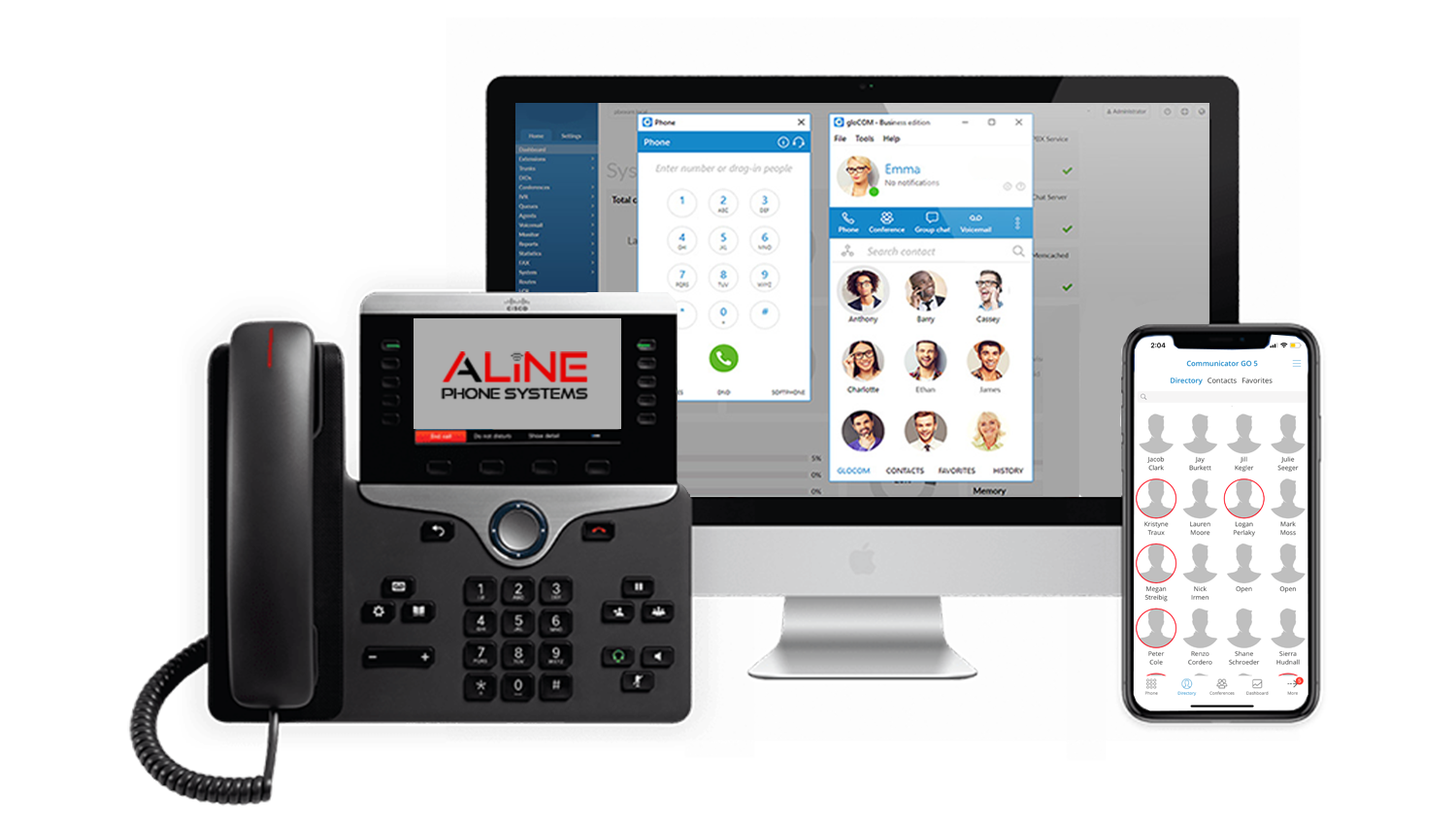 Copyright @ 2020. All Rights Reserved. Aline Phone Systems, LLC